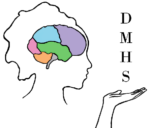 Description
Deconstructing the Mental Health System, Inc was founded as a means to bring anti-racist therapists together to address the mental health systems' racial and financial inequities, through education and other initiatives, such as our Mental Health & Wellness Directory for Providers who identify as Black, Indigenous and People of Color.
This is FREE for Providers to list themselves, and also for people looking for therapists. We also created a section that identifies LGBTQIA+ & Ally Providers, so clients seeking safe and affirming services can find a Provider easily.
https://dmhsus.org/find-a-bipoc-therapist-or-healer/
If you have any questions, please contact dmhs@dmhsus.org.
Send Message to listing owner