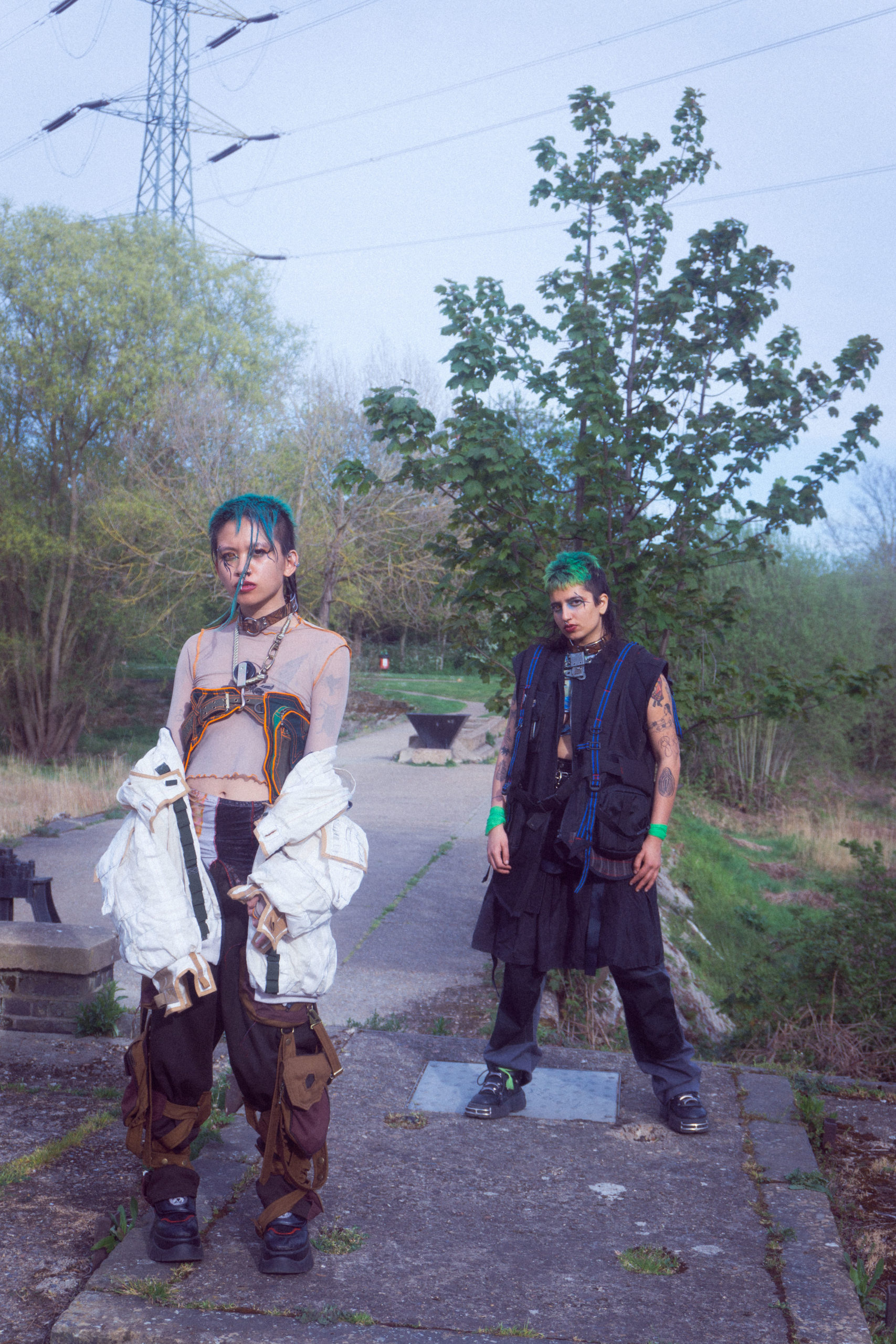 Short Description
mirrored fatality is an underground Kapampangan and South Asian xenotr@nsbinary experimental noise punk farmer collective combining performance art, music, spoken word, film, photography, sculpture, upcycled garments, anti-imperialist education, and healing justice practice spaces to mobilize a warrior community responding to transnational calls-to-action for mutual aid, land sovereignty, and prison abolition.

Description
They have toured across Turtle Island (United States of America), Europe, United Kingdom, Mexico, and Thailand. As farmers and artists, mirrored fatality has completed residencies with Buttermilk Falls Residency, Postcrypt Gallery, EFA Project Space, Dead Bedland, Earthlodge Center for Transformation West and South, Star Route Farm, Esalen Institute, Isis Oasis Sanctuary, AADK Spain, Calafou, Baesianz x hatezine at SET Woolwich, University of the Underground, Tour de Moon, Nelly Ben Hayoun Studios, The Uhuru Dreamhouse New Orleans, Fancyland, Habitable Spaces, Prattsville Art Center and Residency, Outsider Art Festival, and xI20.
They have taught lectures, workshops, and thesis presentations with University of California Los Angeles, University of California Berkeley, California State University of Long Beach, University of Arizona, University of California Riverside, University of Kansas, University of Illinois, University of Texas at Austin, and Columbia University.