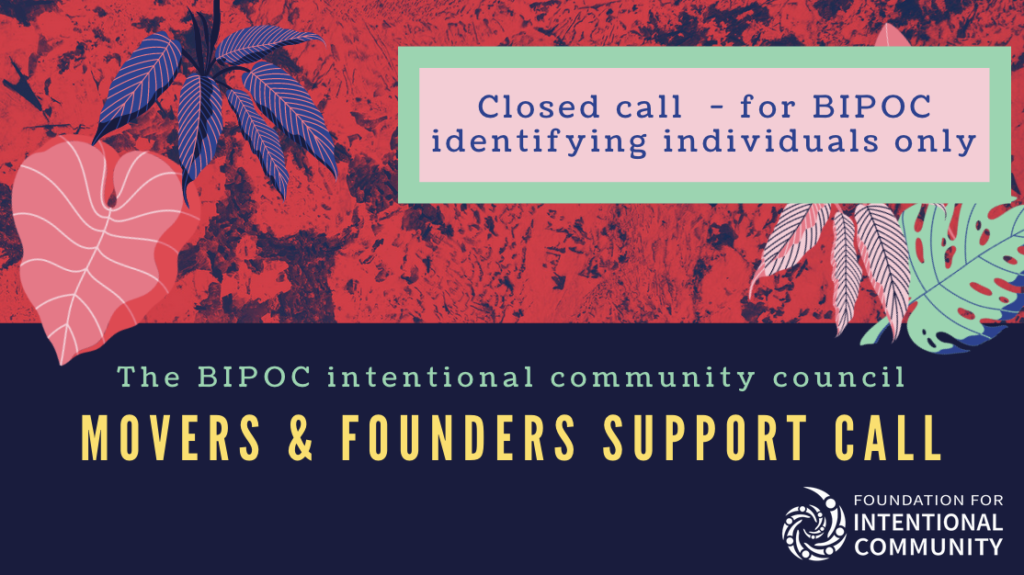 Our support calls are for Black, Indigenous, and People of Color to discuss issues important to life in community. This meeting is a place to get support in starting your BIPOC led intentional community, maintaining one that you are already in, and meeting others doing the same!
The council aims to serve the BIPOC-led communities, individuals and groups who are dreaming new communities into existence.
This is a space to meet others, learn how to find, start, build or join an intentional community.
Currently the calls are Sundays at 2pm EST.
The BIPOC Council support calls are closed to BIPOC-identifying individuals only.
Register below to receive a calendar invite to the bi-weekly calls!